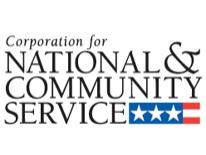 Learn more about AmeriCorps' impact in District communities, including opportunities for individuals and organizations, photos and videos from DC-based AmeriCorps members and programs and more.
---
Serve DC annually awards nearly $4 million in AmeriCorps grants to District-based organizations committed to using national service to address critical needs in public safety, education, environment, and disaster relief. Serve DC funding supports nearly half of the 1,400 AmeriCorps members who serve in every Ward of the District at more than 60 nonprofit and community-based organizations, working to fight poverty and advance economic opportunity and academic achievement.
Learn more about the community-based organizations that receive AmeriCorps funding from Serve DC: view a listing and description of Serve DC's AmeriCorps State subgrantees.
---
AmeriCorps Week 2020
Join Serve DC in celebrating AmeriCorps' impact in the District and across the country during AmeriCorps Week. AmeriCorps Week is an annual opportunity to recognize the commitment of AmeriCorps members and alums and highlighting the extraordinary difference AmeriCorps makes in the communities it serves. This year's theme, "AmeriCorps Works," reflects AmeriCorps triple bottom line return on investment - for the recipients of service, the people who serve, and the larger community and nation. Find AmeriCorps Week activities near you online.
---
District residents interested in learning more about opportunities with AmeriCorps should visit AmeriCorps online at www.americorps.gov.