DC Volunteer Snow Team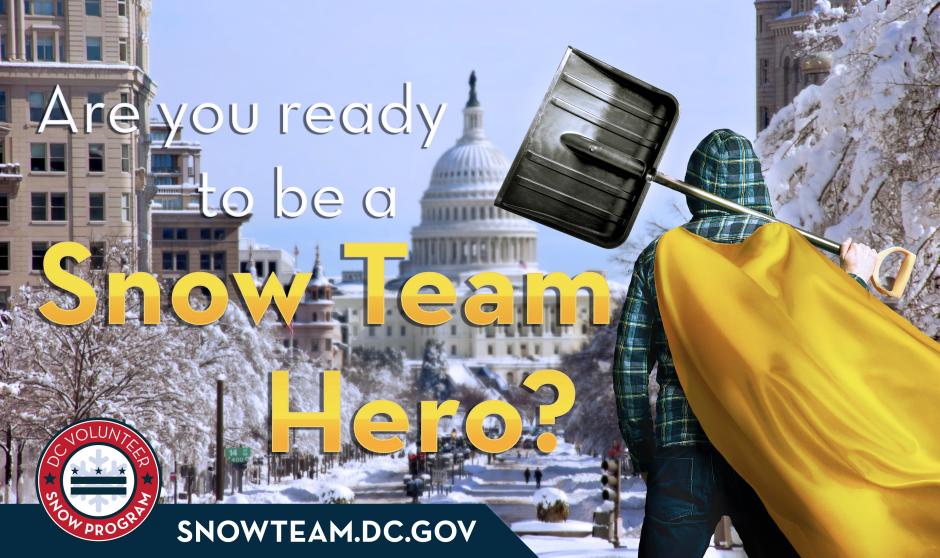 **Please click HERE for ANC information first.**
*Please click HERE for DC Volunteer Snow Team registration!*
RETURNING VOLUNTEERS–Check out the Returning Volunteer Orientation HERE.
NEW VOLUNTEERS–Check out the New Volunteer Orientation HERE.
Volunteer Registration Quick Tips:
Please select your Advisory Neighborhood Commission (ANC) in your registration.
Once you have created your user account you will be directed to the "My User Groups" page.
Please scroll down and select View Opportunities. Here is where you will be able to find Snow Removal Requesters in your neighborhood/ANC.
You can "SEARCH BY" Distance or using the map function to find the Snow Removal Requester closest to you.
Volunteer deployment consists of the following:
Volunteers are asked to complete the service within 24 hours of the winter event ending.
Winter Event is defined as 4 or more inches of snow.* (volunteers are not called to respond to ice storms)
Clearing a pathway from the front door to the sidewalk (including steps), the immediate sidewalk that spans the front of the property, and entryway to the street. (Including curb cuts)
If needed, we can provide you with a shovel and salt (while supplies last). Please visit the Serve DC Office, located at 2000 14th Street, NW, Suite 101. Our office is open Monday-Friday, 9:00 a.m.-5:00 p.m.
Volunteer Prohibitions
Entering the resident's home
Solicit money, tips, gifts, etc.
Clear snow off of cars, multiple entry/exit points, driveways, alleyways, roofs, etc.
Please see FAQs about the DC Volunteer Snow Team below.
---
Requesters for Free Snow Removal Services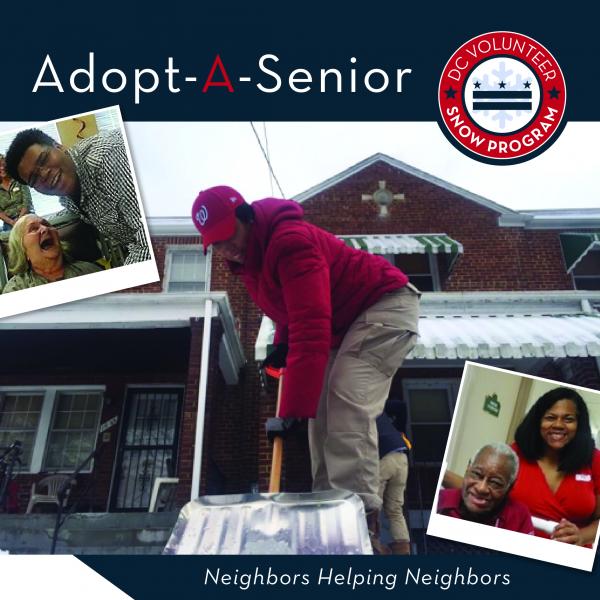 Are you a DC resident who is a senior or have an access or functional need, who wants assistance with clearing your sidewalks and front walkways this winter?
Please see FAQs from requesters for free snow removal services below.
For additional information please call the DC Volunteer Snow Program at (202) 727-7925 or click here.